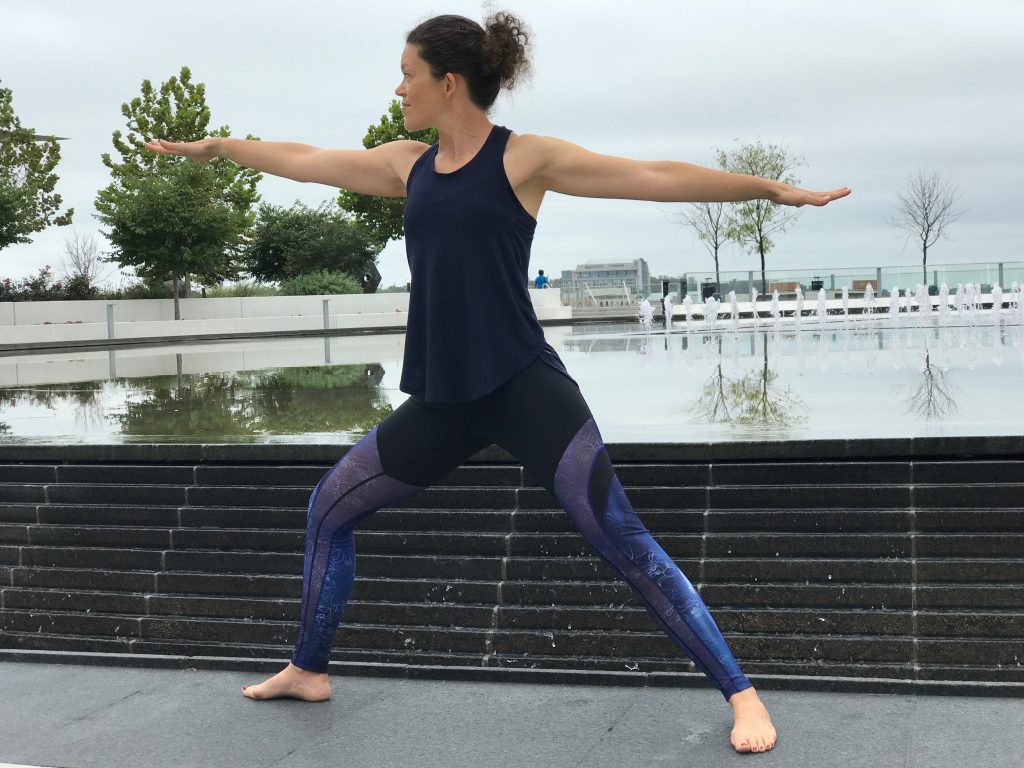 ---
My Story
Hi there! I am Melanie Black. I am human and struggle like everyone else. I am a mom, a wife, a daughter, and a teacher. I have found peace through a mindfulness and yoga practice. I am not a guru. I am on a lifelong learning adventure and strive to use my practice for personal growth and service.
As a yoga teacher I am on a mission to help others. Through Gift of Present I will offer people of all ages, shapes and sizes the opportunity to build inner and outer strength and find peace in their mind and hearts. – NAMASTE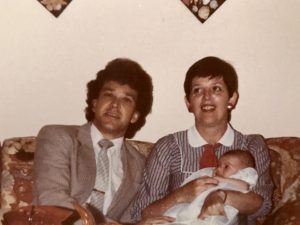 I am a proud Canadian who was born in Toronto to two incredible parents. My mother was born in Canada and of British and French descent. My dad was born in Guyana and grew up in Trinidad and Barbados. He is of Portuguese and Scottish descent. So I am pretty much a mutt like most people. I am proud of my family tree and have always enjoyed hearing stories from the past.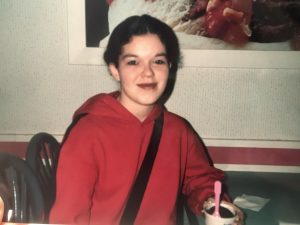 As a teenager I struggled a lot and went through several phases. My future was uncertain and unpredictable.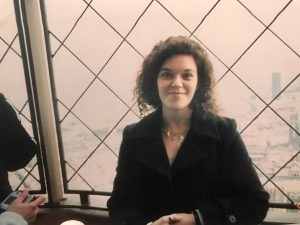 While studying in college my French professor offered me the opportunity to go to Paris and it was on that trip I caught the travel bug. After university I traveled to the Caribbean, Eastern Europe, and Australia. Still on my bucket list are South Africa, Scotland, Western USA and Canada, and more.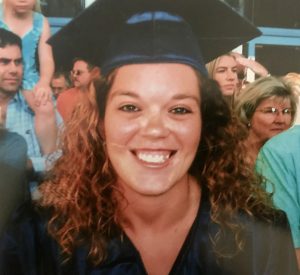 I graduated from UNF with a degree in Social Sciences for Secondary Education. Shortly after I started working as a middle school social studies teacher. I had no idea what I was in for. This experience was life changing. I taught a variety of subjects for 8 years. It was rewarding and a huge learning experience. I met so many amazing people, students and teachers, who helped me grow in many ways.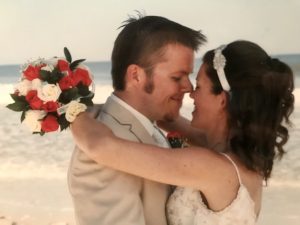 I met Wesley in 2009 and fell in love with his big heart, sense of humor, and will for adventure. Somehow I got lucky and he married me. He is my rock, my person.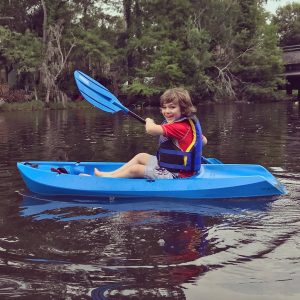 In 2012 our first child was born. I was nervous, scared, joyful, and excited all at once. Parenting is an emotional rollercoaster. Conrad is a creative and inquisitive boy who loves building, drawing, anything outside, and video games. He is also a ninja in training on his way to earning a black belt. He is smarter than me and I know he is meant for great things.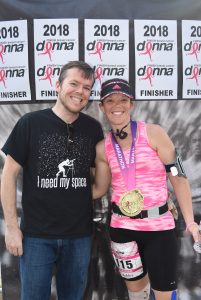 Running became a huge passion for Wes and I. We have run many races together and separate. We have run races as a family. Conrad has earned 7 medals. Personally, I have run in over 30 races. One of which was Donna Marathon (26.2) to raise awareness and money for a cure for breast cancer. This is a cause near and dear to my heart. I am grateful for the experience and ability to finish.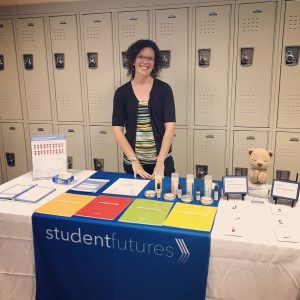 After leaving my job teaching I started my own business, Student Futures, as an Academic Coach for teens. Working with teenagers and helping them succeed is a passion of mine. Eventually, life changed and I was no longer able to continue coaching. However, I created several resources and products to help students succeed that are still available on my website and I donate profits to teachers. I struggled hard as a student and through Student Futures I am able to give others who are struggling resources and products to be successful.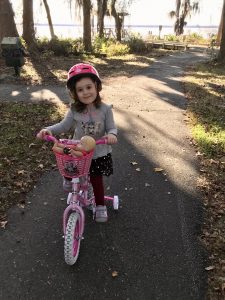 In 2016 our daughter, Genevieve, was born. She is a strong-willed, creative girl who wants to help others. She continues to help me grow. I love Genna's positive energy. She shares it where ever she goes making people smile.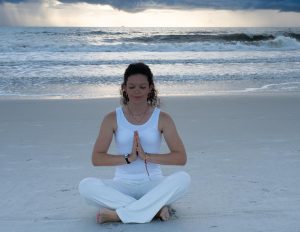 I discovered yoga in 2010 while training for the River Run. My life changed forever when a friend invited me to a free class at Lululemon. I left feeling cleansed and rejuvenated. I was hooked! After our daughter was born my husband got me a gift card to a local studio, Yoga Den. Another life changer! I started practicing there a few times a week. Eventually, I graduated from their 200 hr YTT program and became a RYT. Later, I enrolled and completed a kids yoga teaching program through Kidding Around Yoga. I enjoy teaching kids and adults yoga.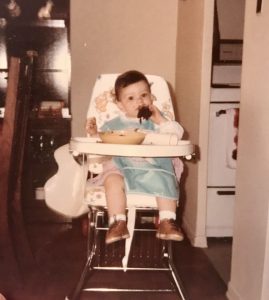 I am a chocoholic. Every night I eat a piece of dark chocolate. It makes me happy. You should do what makes you happy.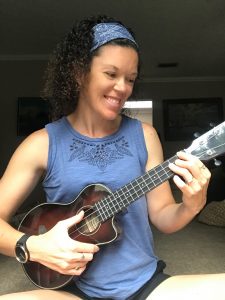 I was diagnosed as a type 1 diabetic in August, 2021. Check out my Spotify playlist, TD1 Fighter. My pancreas has stopped fighting but I haven't! A portion of the proceeds from my Etsy Shop go to JRDF to support diabetes research and community support.
Give yourself permission to allow this moment to be exactly as it is, and allow yourself to be exactly as you are. – Jon Kabat-Zinn